Just KNIME It, Season 2 / Challenge 18 reference
Challenge question​
Challenge 18: Visualize the Best Place in the World on a Map
Level: Hard
Description: Using the Geospatial Analytics extension for KNIME, visualize on a map what you think is the best place in the world (e.g., your hometown). We advise you to make it big enough so that it is also visible on the full world map.
Author: Rosaria Silipo
The Great Wall of China​
The Great Wall of China, known as "Changcheng" in Mandarin, is a colossal fortification structure that winds up and down across various terrains such as deserts, mountains, grasslands, and plateaus, stretching approximately 13,171 miles (21,196 kilometers) from east to west of China. The Wall is recognized as one of the most impressive architectural feats in history.
The Wall traverses many different regions in China, from the east at Hushan, Liaoning, to Jiayuguan Pass in the Gobi Desert, west at Gansu. It crosses various geological landscapes, elevation levels, and climates - from the heights of the Yan mountains to the parched sands of the Gobi desert.
When built in the 7th Century BC, its primary purpose was defense. The Wall acted as a formidable barrier against invasions, especially from the Mongols in the north. Over time, as dynasties rose and fell, sections of the Wall were built, rebuilt, or extended. One of the most visually striking sections of the wall we see today was constructed by the Ming dynasty (1368–1644).
GIS in KNIME provides not only a tool for immense spatial problems but also a lens through which we can view and understand the world, offering insights into our environment and the structures within it, like the Great Wall of China.
Imagine how big a point our city is on the map, imagine how big a point we are on the map, and compare it to the Great Wall on the map, it's amazing.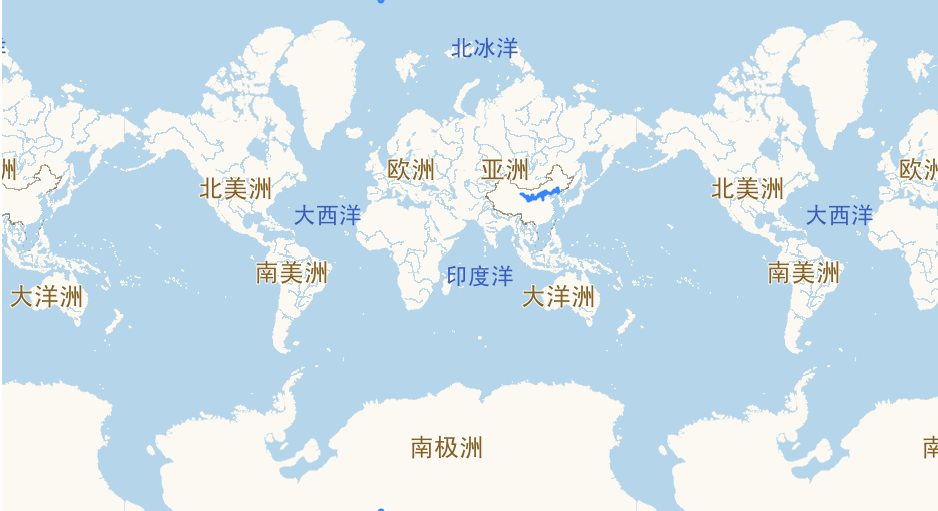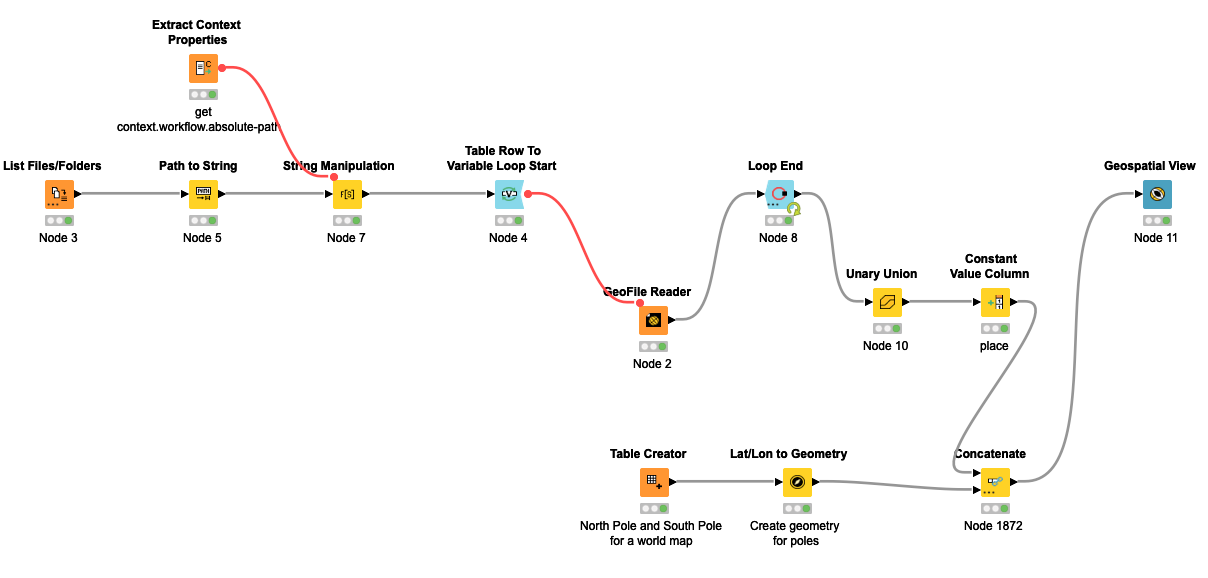 Any thoughts?​
The data comes from here, using only the geojson file in the direction folder.
I was thinking that if there is time information data established by each section of the Great Wall, it must be interesting to see what the entire Great Wall looks like through time travel.
The GeoFile Reader node does not have perfect support for files, so a local file path is constructed earlier for this node to read.